The Te Tauihu Teaching Team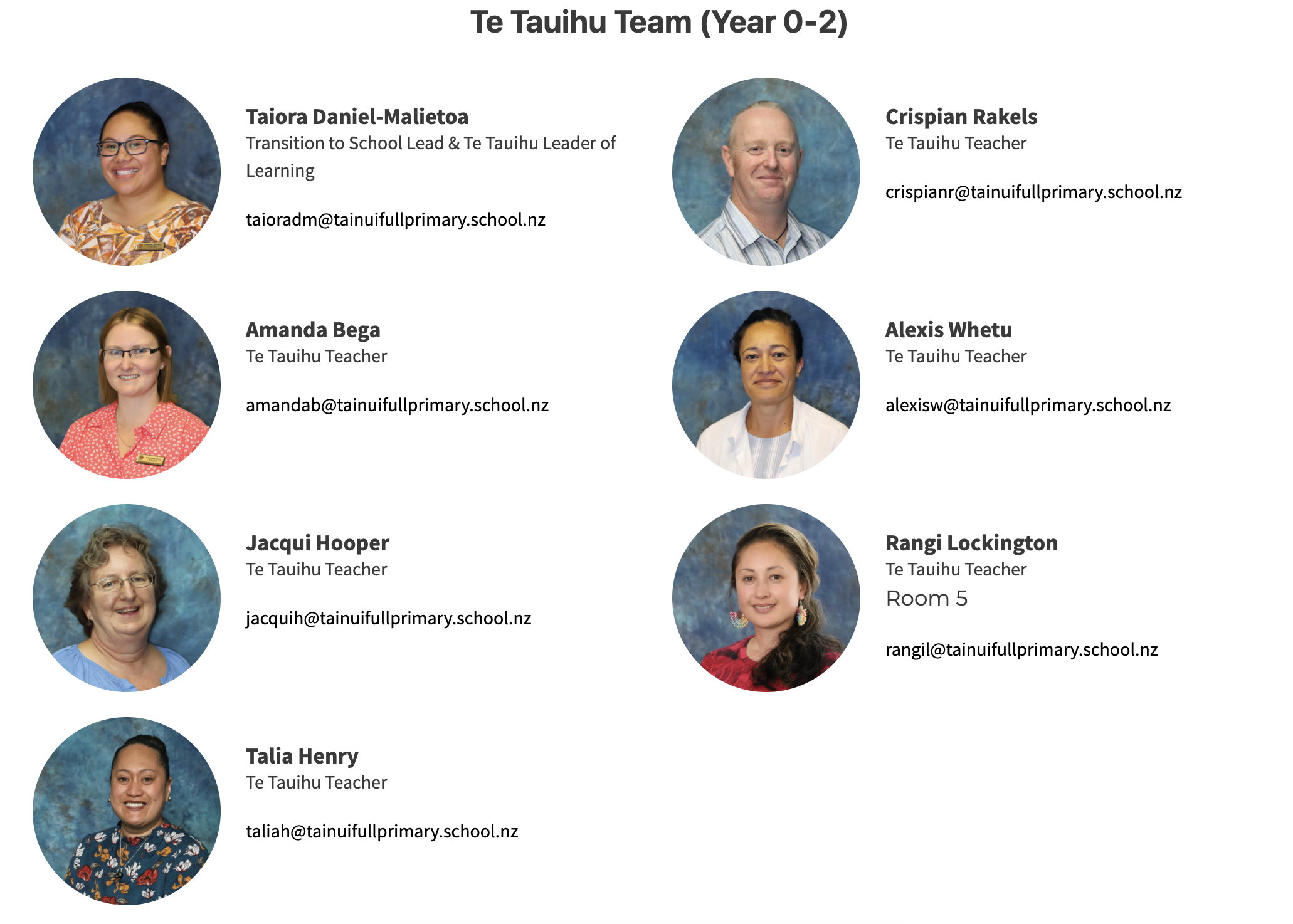 Kia ora, Kia orana, Talofa, Malo e lelei, Hello
"Going to school is an exciting and challenging time for young children and their families. Moving from early childhood education to school can be a positive and rewarding experience that sets children on a successful pathway. It can also be a period of vulnerability for many children. Effective transitions are critical to the development of children's self-worth, confidence and resilience, and ongoing success at school. This is a time to build relationships, maintain excitement for learning and ensure children experience continuity in their learning school is an exciting and challenging time for young children and their families." (ERO, Continuity of Learning)
'Research shows that the transition to the school process is the most important transition a child will ever make as it is their first significant transition in their life. If it is not a positive experience children can be very apprehensive when experiencing other transitions."
At Tainui we will work with you and your child's early childhood centre to make certain your child gets an amazing start to school.
Our teachers have designed the transition to school programme known as Ngā Pēpī Manu (The Fledgling Class) so that it responds to the needs of your child.
​
How will the transition look for your child:
Children to come in the mornings for the first two blocks ie: 8:55-11:30 am (for the first three visits) then three blocks per visit every Tuesday
Ngā Pēpī Manu learning pack is given and each visit a new learning tool is provided.
A welcome wall will be evident, you will see your child's name and photo, newsletters and learning activities.
Each visit Whaea Taiora (Transition to School Leader) will take the time to get to know the child and whānau also ensure that the other teaching team members know who your child is. The whānau will be taken through the learning activities, the class Facebook Page, School Website, and School App. These are various platforms to keep whānau in the loop.
Whaea Taiora will visit at least two Early Childhood Centres every week so she is a familiar face in the centres and the children can connect with her on a level that is safe and within their own space.
Your child will graduate from Ngā Pēpī Manu, they will get cloaked and receive a graduating certificate – yah!
We are very open to your feedback if you think there are some further ways we can help to make certain your child has the best start to their schooling.