Blogger and Seesaw

Why do our students blog?  Here are some reasons why our students blog:
It is FUN! Fun!….. it is wonderful when students think they are having so much fun, they forget that they are actually learning. 

Authentic audience – no longer working for a teacher who checks and evaluates work but a potential global audience.

Suits all learning styles.

Increased motivation for writing – all students are happy to write.

Increased motivation for reading – students will happily spend a lot of time browsing through fellow student posts.

I

mproved confidence levels –when students receive feedback from family and friends this is increases their confidence to write more.

Pride in their work and i

ncreased proofreading and validation skills

Parents with internet access can view their child's work and writings – an important element in the parent partnership with the classroom. Whanau from overseas have made comments on student posts. 
Blogging is not an expectation we have on our students and if your child does have a blog, your child's teacher will let you know.  If you are keen to explore blogging with your child see this site for a platform you might like to use:
Blogger: A great blogging site utilized through Google. Like many other blogging sites it can be restricted by the children's guardian.
---
Check Out CC2's Blog:
---
Seesaw – What is it?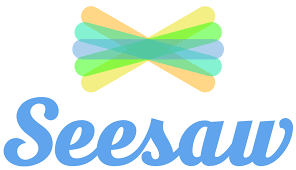 Students Capture Their Learning in Any Form
Seesaw empowers students to independently document what they are learning at school.
Students can "show what they know" using photos, videos, drawings, text, PDFs, and links. You can also import directly from most popular apps, like Google apps
Some of our students use Seesaw which is a great way for parents/whanau to keep in touch with what learning is happening for your child.  Your teacher(s) will let you know if your child is using this.  All you have to do as the parent/caregiver is download the app and you will receive notifications to let you know that your child has posted something about their learning.  You can also comment on their work as well.