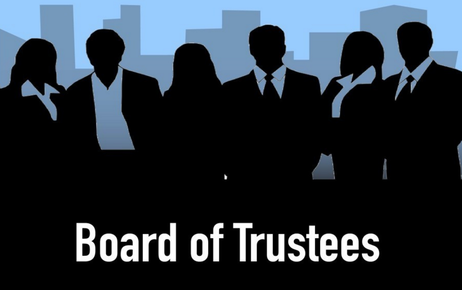 Who is on our Amazing Board?

​
| | |
| --- | --- |
| Sonia Winikerei | BOT Chairperson |
| Andrew McFayden | BOT Deputy Chairperson |
| Katishe Reid | Presiding member |
| Jamie George | Presiding member |
| Rhys Whaanga | Presiding member |
| Leander Rangi | Presiding member |
| Dean Sanson | Staff Representative |
| Tania Morrison | Principal |
| Angela Ross | Secretary |
---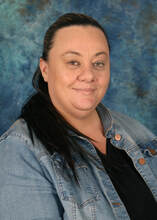 Sonia Smith
​BOT Chair
Ko ma te rā te maunga
Ko Tuahuru Te awa
Ko Whangawehi Te whenua ki Te Mahia
Ko Ngai Tū Te hapu
Ko Tuahuru te marae
Ko Rongomaiwahine te iwi
Mauriora
It has been a pleasure to serve as a part of this wonderful board of trustees and a privilege to be appointed as Chairperson.
I married in to Tokoroa and consider this place my second home.
My husband and I are raising our children here with one child still attending Tainui.
My objective has always been about being a part of the solution and serving my community so I enjoy offering my time to support such a wonderful school.
I'm looking forward to seeing and being a part of the amazing changes and advancements our school will be making in the future.
Ngā mihi
Sonia Winikerei
---
Angela Ross


Secretary
Kia Ora
​
My name is Ange and I have lived in Tokoroa for over 35 years and I regard myself as a "Tok Girl". I have worked here at Tainui for almost 19 years.
I work in the Office, Library, also help run the After School Care programme and I am the BOT Secretary. All of that keeps me very busy but I wouldn't want to work anywhere else.
I am the proud Mum of 4 beautiful daughters aged 25, 23, 20 & 16.
When I am not working I love to read or if I get a chance to get away I love nothing more than camping on the beach & recharging my energies.
​
Ange
---
Katishe Reid
Trustee – Finance
Kia ora, Kia orana, Talofa, Greetings
My name is Katishe Reid and I feel excited and incredibly privileged to be part of the Board of Trustees for Tainui Full Primary School for another term. I have two great kids who are both at Tainui, have been married to Brian for 20 years and work part time as a Dental Hygienist at both dental practices in Tokoroa.
Tokoroa is my birth place and the town that we choose to live in and raise our children in as it is a great community that has a big heart and plenty of diversity and culture.
There have been many changes at Tainui over that past seven years with many more great things to come. Our Tamariki are fortunate enough to have great technology in the classrooms, awesome learning spaces, the Tainui Coffee Cafe to name a few, and a new playground to come this year. The Staff and BOT want nothing but the best for our Tamariki and will always have them at the forefront of our decision making. I look forward to 2020 being another great year for Staff, Tamariki and Whanau of Tainui Full Primary School.
---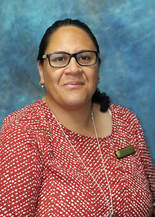 Tania Morrison


Principal
He mihi mahana ki a tatou katoa
Ko Mataatua me Tainui ōku waka
Ko Mauao me Pirongia ōku maunga
Ko Tauranga tōku moana
Ko Mangatea tōku awa
Ko Ngai-te-rangi me Ngati Maniapoto ōku iwi
Ko Ngāti Tapu me Ngati Kinohaku ōku hapu
Ko Waikari me Motiti ōku marae
Ko Raleigh Morrison tōku tane
Ko Te Arawa tōna iwi
Ko Manaia tōku tamāhine
Ko tumuaki ahau mo te Kura o Tainui
​Ko Tania Morrison tōku ingoa
I am proud to be the Principal of an amazing school that continues to move forward and provide only the best for our tamariki. I was appointed Principal in Term 2 of 2013 and continue to work alongside a staff that work tirelessly and are committed to providing the best for our students. I am also privileged to have the most incredible students attend our school who bring a beautiful richness to our environment.
The Tainui Board of Trustees only has the best interest of the children at heart and will continue to strive for excellence in every aspect of school life.
Our parents, school community and wider community help us to shape our school.
---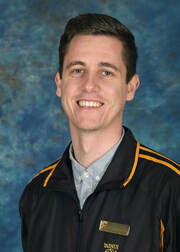 Dean Sanson
​Staff Rep
Kia ora, my name is Dean Sanson and I am the staff representative on the Board of Trustees for Tainui Full Primary School. I am a South Waikato guy and grew up in Putaruru, just one town over from Tokoroa.
Teaching and travelling have always been passions of mine and they have both enabled me to work multiple summers in a Summer Camp in the USA and work in schools in London. However, home will always be in the South Waikato for me and it was time to come home. This is now my 4th year at Tainui Full Primary School and I am very proud to call it my second home. There is a great community vibe here and I am very fortunate to have a teaching position here at Tainui Full Primary School.
Our tamariki will always be at the heart of all that we do and they deserve a great education in all aspects of their school life. I look forward to working alongside our other awesome board members and being a part of what the future has in store for Tainui Full Primary School.
---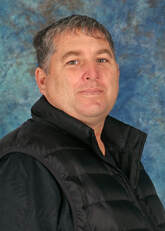 Andrew McFayden
BOT Deputy Chair – ​Health & Safety
Jamie George
​Trustee
Rhys Whaanga
​Trustee
Leander Rangi
​Trustee
---
Tainui Full Primary School Policies and Procedures
Content on this site is the copyright of SchoolDocs Ltd. It may not be reproduced without written permission from SchoolDocs Ltd