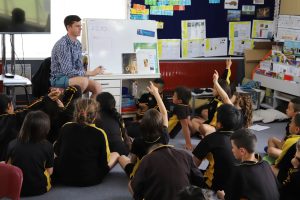 At Tainui we aim to have a balanced learning programme.
​Your child's needs will be catered for what ever their level of learning is.  The New Zealand Curriculum specifies 8 learning areas: English, the arts, health and physical education, learning languages, mathematics and statistics, science, social sciences, and technology.  We are developing our Tainui Curriculum that will build on the strengths and meet the needs of our children, and our community.  We are all about raising student achievement and drawing out the very best in every child.
As a parent it is your right to come in to school at anytime to see how your child is doing in all the learning areas.  If you would like to meet with the teacher we strongly recommend that you make an appointment so that the teacher can give you quality time to discuss your child's progress and achievement.
NZ Curriculum
Click Here
---
Authentic Learning – Tainui Hangi
He Pou Tainui for the Tainui Learner
He Pou Tainui for the Tainui Learner
He Pou Tainui are not just for school but for life.
The concept of the Tainui Pou comes from the Talking Poles that are erected around the Tokoroa area.
​They aim to depict the variety of cultures in the Tokoroa community.
Our He Pou Tainui aim to depict the Tainui Learner and the key competencies our students need to develop and use to be a capable learner not only in school but for lifelong learning.
The key competencies that we have called He Pou Tainui also encompass knowledge, skills, attitudes and values.
We want to prepare our students to adapt, live and learn in a world that is always changing.
These competencies will assist them to do this.
The idea of the talking pole is that they interact with each other, He Pou Tainui do not stand alone, they work together and influence each other.
He Pou Tainui require the teacher to notice not just what the students are learning but how they are learning and their capacity to continue learning.
He Pou Tainui are demonstrated in performance, and they require action.
He Pou Tainui are not just for our students but for everyone because we believe that everyone including teachers are learners.
---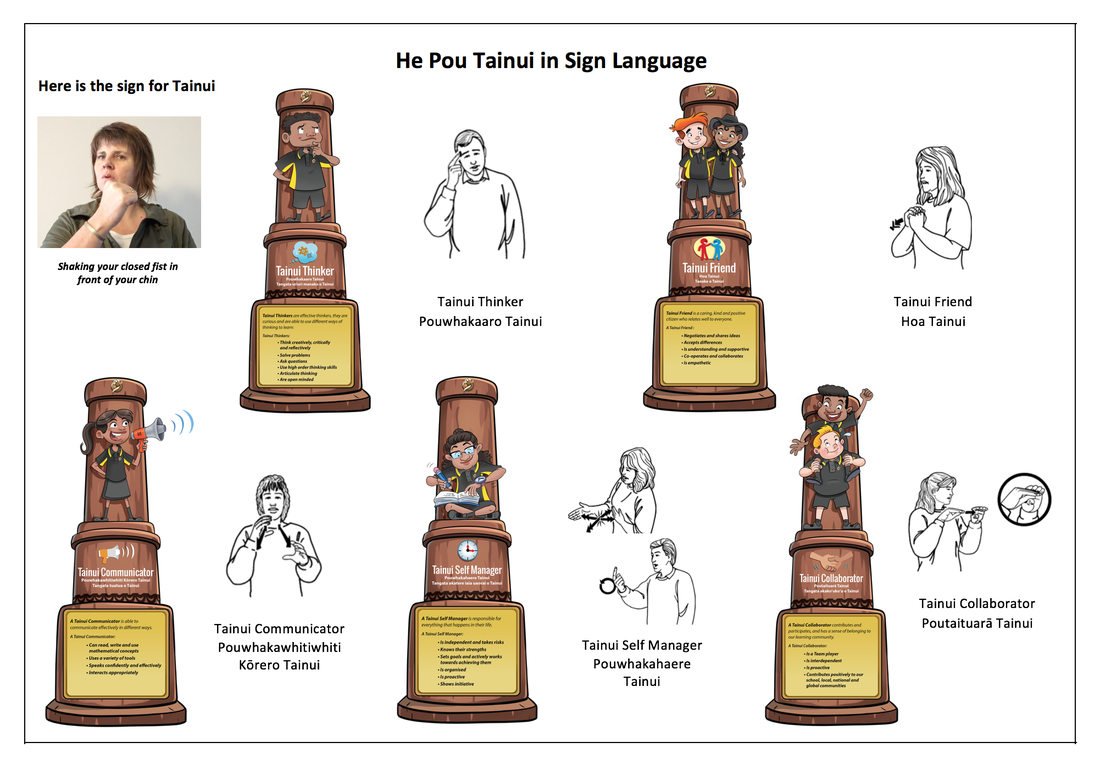 Tainui School Song
Learning the Tainui Song at our school is important to us.  It brings us together as a school and it's a song that makes us feel proud of who we are and where we belong.